NOW PLAYING!
The Sisters of Perpetual Sewing miss the excitement of the old days when they were saving convents and reuniting long-lost families. So when they learn that the orphanage where Paul and Kate grew up is in peril, they can't wait to come to the rescue. Everyone pitches in to mount a play to raise money, but it's no easy feat when Kate is expecting any day, Sally is hiding from stage-fright-stricken Paul after another flight from the altar, Mother Superior's acting is unexpectedly narcoleptic, and the sisters' award-winning wine keeps getting switched with the grape juice. The merry mix-ups multiply in this warm and winsome sequel to the crowd-favourite Drinking Habits!
MORE INFO
Tribute Shows
Sign up for our e-mail newsletter, like us on Facebook or follow us on Twitter @StageWestCGY to receive announcements for upcoming concerts.
MORE INFO
Opens April 19, 2019
A Gentleman's Guide to Love & Murder is a knock-'em-dead, uproarious hit and the most nominated show of the 2014 Broadway season. With 10 Tony nominations and 4 wins, 7 Drama Desk Awards, 4 Outer Critics Circle Awards, and 1 Drama League award, making for 4 Best Musical wins!
When the low-born Monty Navarro finds out that he's eighth in line for an earldom in the lofty D'Ysquith family, he figures his chances of outliving his predecessors are slight and sets off down a far more ghoulish path. Can he knock off his unsuspecting relatives without being caught and become the second Earl of Highhurst? And what of love? Because murder isn't the only thing on Monty's mind….
A Gentleman's Guide to Love & Murder is a murderous romp filled with unforgettable music and non-stop laughs!
MORE INFO
Opens June 28, 2019
Fresh off the success of Legends of Rock 'n' Roll and due to popular demand, Stage West presents Legends of Country! The quintessentially rural sound of the American south has roots reaching back as far as the 1920s, having been officially recognized by the US Congress as being "born" in Bristol, Tennessee. This expedition through the music of the working class runs through the '60s all the way to the 2000s, taking stops along the way with the classic Buck Owens, the soulful Kenny Rogers, the sultry Dolly Parton, the eclectic Dwight Yoakam, the innovative Trisha Yearwood, and the electrifying Garth Brooks. Pack up the steel guitar, the country fiddle, and the vocal twang as we take a ride with the Legends of Country.
*Featured Artists Subject to Change*
MORE INFO
Stage West for Kids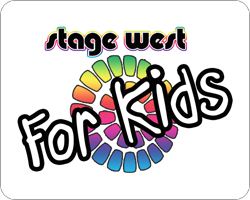 Join Stage West for the children's version of dinner theatre. For starters, Stage West displays an incredible "kids buffet" complete with all the favourites … hot dogs, pizza, Jell-O, ice cream and much more. The buffet is then followed by a live child-oriented performance with plenty of humour for parents as well.
MORE INFO
Stage West Gift Certificates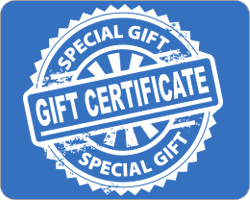 CHRISTMAS • BIRTHDAYS • ANNIVERSARIES
Stage West Calgary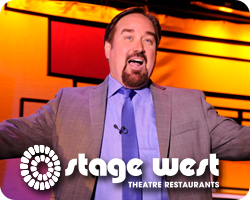 Stage West Theatre Restaurant Calgary features great food, great service and great entertainment… all in one location. Our 390 seat theatre is ramped and tiered, offering easy access and an excellent view of the stage from all locations. Stage West's sumptuous 120 item buffet is included with each performance.
We bring you the greatest entertainers from television, movies, the stage and the music world. Past stars have included Joyce Dewitt from Three's Company, George Wendt from Cheers, Richard Karn from Home Improvement, Jamie Farr from M*A*S*H and stage and screen legend Mickey Rooney.