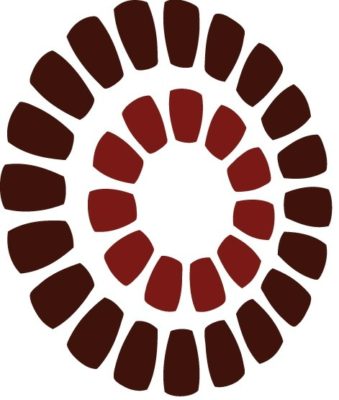 Updated March 13, 2020
We at Stage West like to transport our customers to other places. Like the Greek Isles in "Mamma Mia" or the mean streets of New Jersey in "Jersey Boys", but today we have to do our part in the real world.
The Alberta Government has made the recommendation asking to have group events cancelled in hopes that we can help curb the spread of Covid-19, so we at Stage West will be suspending our operation from March 16 until April 7, 2020.
We have been a proud part of Calgary since 1982, and we are very thankful for the continued support of our customers.
Over the next few weeks, we will be contacting everyone who is currently booked in, during the affected period, to make alternative arrangements with you.
At this time, our Box Office will remain open between 10-6 Monday to Friday, so if you have any further questions or concerns we can be reached at 403-243-6642 or via email at mail@stagewestcalgary.com
Thank you for your understanding.
————————————————————————————————————————–
In politics, the less you know, the higher you'll go! At once a razor-sharp comedy and a sincere tribute to democracy, The Outsider is a timely and hilarious take on modern politics.
In the midst of a political scandal, Ned Newley, the ultimate policy wonk, is unexpectedly thrust into the position of Governor. Ned Newley doesn't even want to be Governor. He has no political instincts, a paralyzing fear of public speaking, and his poll numbers are impressively bad. Ned might be the worst candidate to ever run for office. Unless the public is looking for… the worst candidate ever to run for office.
Politics is a visual medium. People vote for idiots who look like leaders. But Ned Newley is a new phenomenon: a leader… who looks like an idiot.
MORE INFO
Opens April 24, 2020
Members of the SoulMusic Hall of Fame, the Songwriters Hall of Fame, the Rock and Roll Hall of Fame, and the Hollywood Walk of Fame, brothers Eddie & Brian Holland, and Lamont Dozier, collectively known as "Holland-Dozier-Holland", wrote and produced a cornucopia of hits that helped develop and ultimately define the MOTOWN sound through the 1960s and 70s. Despite their success writing for legendary artists like The Supremes, Martha and the Vandellas, The Four Tops, and The Temptations, the trio's success was not without its trials and tribulations. Eddie struggled with stage-fright in his early career as a performing artist; a decade-long battle with Eddie's former mentor and MOTOWN founder, Berry Gordy, saw them lose the legal rights to use their names in crediting their own works; and an internal conflict eventually led to partners sitting on opposing sides of a courtroom. These were parts of the journey that shaped the lives and careers of H-D-H. But over the course of their career, these musicians, producers, and lyricists succeeded in selling over a quarter of a billion records. Relive the music and experience the fascinating story of H-D-H as the soul of MOTOWN.
MORE INFO
Current Specials
Tuesday– Don't be an Outsider $79 + gst per person
Wednesday– Senior Night $72 + gst- for seniors 65+
Thursday– Ladies Night $75 + gst- for any ladies attending
Sunday Evening– Power of 4 $75 + gst- when purchasing 4 or more
Stage West for Kids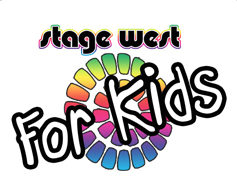 Join Stage West for the children's version of dinner theatre. For starters, Stage West displays an incredible "kids buffet" complete with all the favorites … hot dogs, pizza, chicken fingers, french fries, ice cream and much more. The buffet is then followed by a live child-oriented performance with plenty of humour for parents as well.
MORE INFO
Opens July 3, 2020
Once upon a time, there were four guys (Sparky, Smudge, Jinx and Frankie) who discovered that they shared a love for music and then got together to become their idols – The Four Freshman, The Hi-Lo's and The Crew Cuts. Rehearsing in the basement of Smudge's family's plumbing supply company, they became "Forever Plaid". On the way to their first big gig, the "Plaids" are broadsided by a school bus and killed instantly. It is at the moment when their careers and lives end that the story of Forever Plaid begins….
Singing in close harmony, squabbling boyishly over the smallest intonations and executing their charmingly outlandish choreography with overzealous precision, the "Plaids" are a guaranteed smash, with a program of beloved songs and delightful patter that will keep you rolling in the aisles when you're not humming along to some of the great nostalgic pop hits of the 1950s.
MORE INFO
Stage West Gift Certificates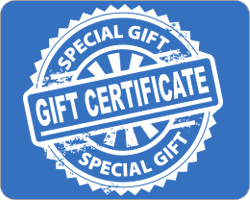 CHRISTMAS • BIRTHDAYS • ANNIVERSARIES
Stage West Calgary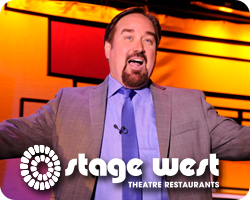 Stage West Theatre Restaurant Calgary features great food, great service and great entertainment… all in one location. Our 390 seat theatre is ramped and tiered, offering easy access and an excellent view of the stage from all locations. Stage West's sumptuous 120 item buffet is included with each performance.
We bring you the greatest entertainers from television, movies, the stage and the music world. Past stars have included Joyce Dewitt from Three's Company, George Wendt from Cheers, Richard Karn from Home Improvement, Jamie Farr from M*A*S*H and stage and screen legend Mickey Rooney.