Welcome to Calgary's Stage West Theatre Restaurant.
Now Playing!
Accusations, mistaken identities, and mysterious relationships run wild in this traditional, laugh-out-loud farce. Two nuns at the Sisters of Perpetual Sewing have been secretly making wine to keep the convent's doors open, but Paul and Sally, sometimes reporters and sometimes fiancées, are hot on their trail. They go undercover as a nun and priest, but their presence, combined with the addition of a new nun, spurs paranoia throughout the convent that spies have been sent from Rome to shut them down. Both wine and secrets are inevitably spilled as everyone tries to preserve the convent and reconnect with lost loves.
Tribute Shows
Sign up for our e-mail newsletter, like us on Facebook or follow us on Twitter @StageWestCGY to receive announcements for upcoming concerts.
MORE INFO
Apr 21 – Jun 25, 2017
It's the tail end of the big, bad 1980s in Hollywood and the party has been raging hard. Aqua Net hair spray, Lycra, lace, and liquor flow freely at one of the Sunset Strip's last legendary venues, a place where sex machine Stacee Jaxx takes the stage and scantily clad groupies line up to turn their fantasies into reality. Amidst the madness, Drew (an aspiring rock star and resident toilet cleaner) longs to take the stage as the next big thing. Drew also longs for small-town girl Sherri, who is fresh off the bus from Kansas with stars in her eyes. But the rock and roll fairy tale is about to end when German developers sweep into town with plans to turn the fabled Sunset Strip into just another capitalist strip mall. Can Drew, Sherri and the gang save the strip, and themselves, before it's too late?
ROCK OF AGES takes you back to the hard rock era of big bands with big egos playing big guitar solos and sporting even bigger hair! This Tony Award-nominated Broadway musical features the hits of bands including Night Ranger, REO Speedwagon, Pat Benatar,
Twisted Sister, Styx, Journey, Bon Jovi, Whitesnake and more.
MORE INFO
Jun 30 – Sep 3, 2017
Officer Marcus Moscowicz is a small town policeman with dreams of making it to detective. One fateful night, shots ring out at the surprise birthday party of Great American Novelist Arthur Whitney and the writer is killed…fatally. With the nearest
detective an hour away, Marcus jumps at the chance to prove his sleuthing skills with the help of his silent partner, Lou. But whodunit? Did Dahlia Whitney, Arthur's scene-stealing wife, give him a big finish? Is Barrette Lewis, the prima ballerina, the prime suspect? Did Dr. Griff, the overly-friendly psychiatrist, make a frenemy? Marcus has only a short amount of time to find the killer and make his name before the real detective arrives and the ice cream melts!
MORE INFO
Stage West for Kids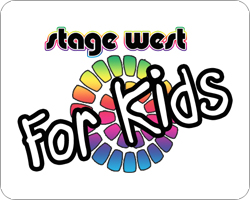 Join Stage West for the children's version of dinner theatre. For starters, Stage West displays an incredible "kids buffet" complete with all the favourites … hot dogs, pizza, Jell-O, ice cream and much more. The buffet is then followed by a live child-oriented performance with plenty of humour for parents as well.
MORE INFO
Stage West Calgary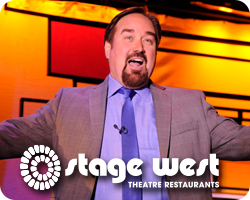 Stage West Theatre Restaurant Calgary features great food, great service and great entertainment… all in one location. Our 390 seat theatre is ramped and tiered, offering easy access and an excellent view of the stage from all locations. Stage West's sumptuous 120 item buffet is included with each performance.
We bring you the greatest entertainers from television, movies, the stage and the music world. Past stars have included Joyce Dewitt from Three's Company, George Wendt from Cheers, Richard Karn from Home Improvement, Jamie Farr from M*A*S*H and stage and screen legend Mickey Rooney.
Stage West Gift Certificates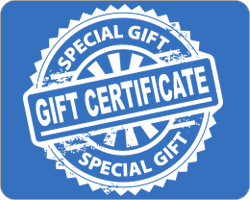 CHRISTMAS • BIRTHDAYS • ANNIVERSARIES
Happy to have the eminent Elinor Holt back on our stage, last appearing 8 years ago in "Boeing, Boeing"! Elinor...
fb.me/5BHBx5rdr