Welcome to Calgary's Stage West Theatre Restaurant.
Now Showing
The team that brought you BRITISH INVASION and MOTOWN GOLD has set their sights on the music from that decade of big hair, and even bigger shoulder pads. The 1980s introduced music lovers to the sound of the synthesized keyboard and some of the greatest pop and rock & roll artists of the last century. Just some of those big names include male vocalists like Phil Collins, Huey Lewis, George Michael, Elton John, and Billy Joel; legendary groups like Duran Duran, Journey, Hall & Oates, U2, The Police, and Eurythmics; and innovative and enduring female vocalists like Madonna, Cyndi Lauper, Blondie, and Olivia Newton John.
MORE INFO
Coming February 5, 2015
Written by an Alberta-born and educated playwright and set in Edmonton during a heat wave, "And Then, the Lights Went Out" is a chilling saga of dames, deceit and writer's block. Staring down an impossible deadline, author Thomas Levine is starting to unravel. Whether brought on by the heat or the stress, the fictional characters from his detective novel-in-progress are dropping in on him in his apartment, offering literary advice and drinking all of his liquor. With the publisher breathing down his neck and the landlady clamoring for the rent, Thomas will have to find some way to pull it all together and write himself out of this mess… before the lights go out.
MORE INFO
Tribute Shows
Sign up for our e-mail newsletter, like us on Facebook or follow us on Twitter @StageWestCGY to receive announcements for upcoming concerts.
MORE INFO
Coming April 16, 2015
From the original screenplay by Graham Chapman, John Cleese, Terry Gilliam, Eric Idle, Terry Jones, Michael Palin
Winner of three Tony Awards in 2005, including Best Musical, and nominated for 14 more.
Lovingly ripped off from the classic film comedy MONTY PYTHON AND THE HOLY GRAIL, SPAMALOT retells the legend of King Arthur and his Knights of the Round Table, and features a bevy of beautiful show girls, not to mention cows, killer rabbits, and French people. Did we mention the bevy of beautiful show girls?
MORE INFO
Coming June 25, 2015
Blending British blues revival and California folk-rock, Fleetwood Mac, having achieved great success with their previous albums, was reshaped by the addition of Stevie Nicks and Lindsey Buckingham. In 1977 "Rumours" became the best-selling album ever for Warner Brothers and Fleetwood Mac became a household name in the English speaking world. It is said that 1 out of every 3 Canadian homes owned the album. We take you back to that era with the music of the great groups that both inspired and were influenced by Fleetwood Mac, such as Jefferson Airplane and Genesis.
Stage West for Kids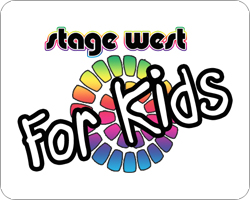 Join Stage West for the children's version of dinner theatre. For starters, Stage West displays an incredible "kids buffet" complete with all the favourites … hot dogs, pizza, Jell-O, ice cream and much more. The buffet is then followed by a live child-oriented performance with plenty of humour for parents as well.
MORE INFO
Stage West Calgary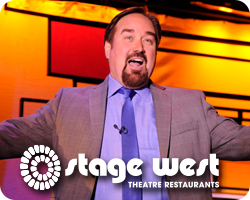 Stage West Theatre Restaurant Calgary features great food, great service and great entertainment… all in one location. Our 400 seat theatre is ramped and tiered, offering easy access and an excellent view of the stage from all locations. Stage West's sumptuous 120 item buffet is included with each performance.
We bring you the greatest entertainers from television, movies, the stage and the music world. Past stars have included Joyce Dewitt from Three's Company, George Wendt from Cheers, Richard Karn from Home Improvement, Jamie Farr from M*A*S*H and stage and screen legend Mickey Rooney.
Stage West Gift Certificates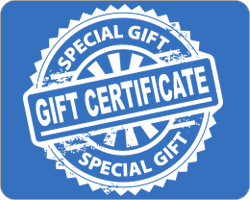 CHRISTMAS • BIRTHDAYS • ANNIVERSARIES

2 nights only (Mar 23-24)- tickets are going fast for an amazing
#U2
tribute show at
@StageWestCgy
! http://t.co/Pbt99oi…